Our Mission: To Create a Value-Driven Business Experience for Our Clients
We're a client-faceted IT Support and Services Business, (with a twist). Our original Company is Based in New Jersey, we've been able to grow and scale our business by solving business challenges in the Technology Services Marketplace.
Many Managed IT Services Businesses and Tech Support Companies in the IT Support category have good technical capabilities. They are great at solving technical challenges. But sometimes, they're not so effective in solving business challenges, and many lack customer service skills. In many cases, businesses have a unique set of needs and require specialized technology skill sets (which may not be offered) by a standard IT Support Company, or a run of the mill IT Services Consultant.
Our business is Unique
We've been able to resolve a widespread business problem for small businesses who need technology services. We've done this in a very innovative and effective way. Race Computer Services is designed to be the only technical support company you'll ever need.. We use the business infrastructure and back end helpdesk and technical support stack to deliver and distribute Managed IT Service offerings locally as well as on a national level.
The key differentiator between us and others is our unique value proposition
Much of our back end processes rely on our platform style business model from our parent organization. This enables us (and ensures that we can) offer technical services (many different specialized skill sets) to a variety of different businesses in many different areas. Utilizing our core team (Cyber Security Experts and Systems administrators) in combination with an extended service distribution network if you have offices in external locations.
Our internal Tech-Team can support day-to-day business IT needs,
respond to technical alert monitoring reports and work in alignment with your business and with your managerial teams to make technology work for your business (in an as-a-service-way). We work within your business needs and on schedule while being under budget. Our internal team is your management team for documentation and IT Service Management.
Our Service Distribution Network is an extended team of specialists
Each of our specialists are onboarded to the same level or standard that a direct employee would have when they undergo a hiring process. We verify their capabilities, and we verify their service availability and geographical coverage areas. We also provide our Service Network individuals with value-added services such as marketing services, content writing and lead generation services. These services help keep our company culture strong throughout our network, for both internal and external service providers.
With Race Computer Services
You can leverage both normalized and standard technology services, as well as highly specialized technology skill sets and access on demand resources in a way where you have more control, a higher level of efficiency, budget controls, and expenditure guidelines all incorporated into your service agreement. And a management team on the backend for service management and documentation at no additional burden.
About Our Tech Team
Richard Race- CEO and Visionary Behind Multiple Technical Businesses
As a visionary behind Race Computer Services- Richard Race has a unique blend of skills. He has expertise in system building, SEO lead generation, content writing, Team Management, Enterprise Sales, Business Management, customer experience management and more. He has more extensive experience on the client-side with Client Liaison experience, but also has project management and solution development experience as well. He's more about building the process versus fixing the problem.
His past experience includes:
He has extensive experience as a project manager, and most importantly a true and reliable business partner through caring for clients. His determination has been a key to creating results in cases for customers where other service providers lack.
Most importantly, Richard's ability to build a technology team has been a major accomplishment. He's combined his applied effort into building business processes by finding key team players (who work well together) to fit key business roles. All individuals must have a growth mindset, and goals for personal achievement as well as business accomplishments. We invite you to use his strategic business process building by acclimating his tech-team into your business by selecting our company as your service provider.
Brian Murphy- Technology Project Manager and COO
Brian Murphy is a goal-oriented individual. He has established himself over time through experience in the Technology industry. His vast experience includes experience as a Strategic Technical Advisor, Technology Project Manager, Client Liaison as well as previous experience as a Network Administrator. His experience and background illustrate strong technical as well as strong managerial capabilities.
Most importantly- he is strong-willed, determined and highly motivated to complete the project on time and on budget. These skills combined create a role model project manager which our clients love, and our competitors' envy. He has an unusual capability to incorporate a large degree of trust into his social interactions, by under-promising and over-delivering (it's a habit he's created). His combination of skills combined with his process-driven mentality create a unique capability which continues to illustrate time and again why our business clients invest their trust into our services.
A true multi-faceted team player. A rare breed with a unique combination of technology and leadership skills which enable him to maintain a key role in the leadership of Race Computer Services. This is key Company Culture development is a foundation for the advancement and development strategy which will ultimately help us scale. He's also determined, goal-oriented and he's a true visionary behind the business development for Race Computer Services. We invite you to utilize our very own Brian as a member of your team, allow him to Captain your Technology Department by choosing our services.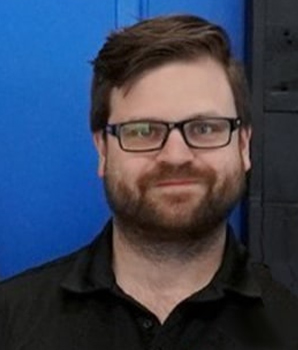 Trevor Murphy
Trevor Murphy is an important part of the Race Tech Team. He's a Technology Services expert, with expertise across multiple technologies and platforms. Some of his expertise falls into Windows Server Operating Systems, Linux Operating Systems. Additionally, he's also a Cyber Security Expert. He has experience with Cyber Hygiene for organizations, Encryption and Network Administration Services to name a few on his list of professional experiences.
Trevor's Extensive Certification list is a prominent identification of his determination, his technical capabilities, as well as his skill sets, and core competencies. He's also always on the quest to learn, and for this reason, he's a key player in keeping client data safe as new cybersecurity threats are released into the wild. On a regular basis, he monitors the alerting system and responds to client requests. We invite you to enjoy the benefits and values Trevor's expertise brings to the table, enabling him to help your team by selecting our Company as your Service Provider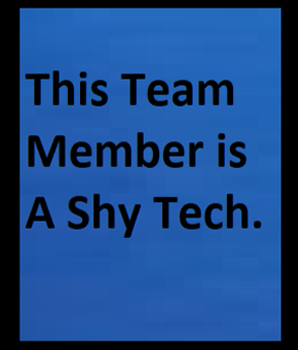 Sean Wahl- Helpdesk and Onsite services. Computer Programmer.
Sean Wahl is an additional technical superpower of the company. Sean is a Cisco Certified Level 2 technician. He has experience in many different areas of technology, and has a great ability to figure out the areas he doesn't know very rapidly. His experience includes (but not limited to) Linux and Unix operating systems, apple ios operating systems and he is also proficient in a variety of different microsoft products.
Sean's education consists of an extensive list of industry certifications such as CCNA and Network+ Linux + and more.
Sean's daily role is network technician and administrator. During the day, Sean can be found responding to help desk services, and he also participates in business application programming with python, pearl and PHP programming languages. We invite you to utilize a lifeline for your business technology systems by acclimating this key technician into your business process by selecting our service company as your technology department.
"Sean is very bright, one of the most skilled techs I've ever met!" Anil Kumar at Optsoft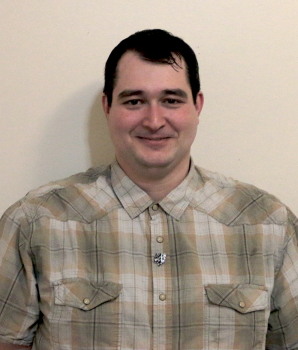 Edrick Smith- Multi Purpose Computer Network Technician and Network Administrator
Edrick Smith is a well rounded multi-purpose technical expert. We would describe him as the swiss army knife of computer technicians. In an environment where you may need a helping hand in several different areas, Edrick is the perfect tech. He has experience with network architecture, infrastructure design and implementation, Fiber Optics and communication backbones Wireless communications Technology and VOIP Communication systems. Edrick also has a lot of experience with Audio Visual Systems, video recording and editing and more. He's a great addition to the Race Tech Support team, and we would be delighted to invite you to utilize his expertise by purchasing our services.
Erdrick's Educational Background consists of a 4 Year Degree in Computer Information Systems.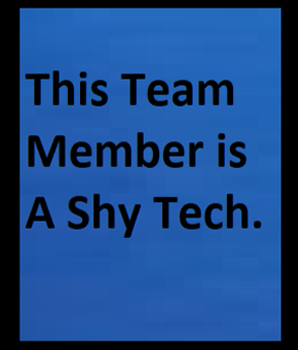 Drew
Drew is a level one help desk agent. He finds it interesting to help users with issues they may have with day to day IT Challenges. He's also involved with graphic design, and participates in certain levels of marketing related tasks. Additionally, he helps with graphic design and additional office work as needed. You can add Drew's skills to your team by selecting our company as your Service Company.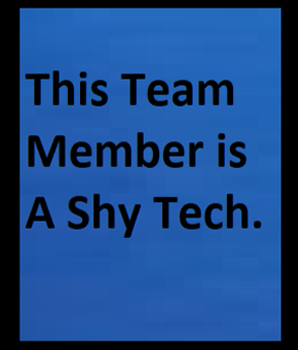 Walter- Senior Network Administrator
Walter is a Network Administrator. He has extensive experience with resolving Network issues. Some of his specialties are Microsoft Windows Server Administration, as well as Microsoft Azure, Active Directory, Cloud Migration Services and more. Walter is a key team member, and we would love to invite you to use his services by selecting us as your Technology Support and Services Company. During the day, he spends much of his time doing documentation and ticketing related tasks.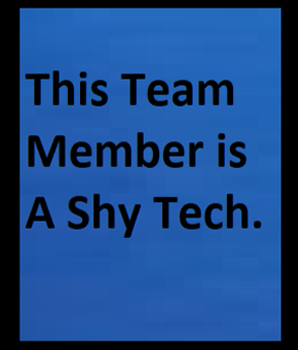 Richard Bloschack
Richard Bloschack is a level 1 technician. He is experienced in network setups, cabling, email, deskside support, configuration, and he provides "smart hands and feet" in our service process. He has experience for hello fresh as a technical assistant, during a large growth phase.