IT Vendor Management Services in Descanso CA, 91916
Consult with an expert provider of IT Vendor Management Service in Descanso CA, 91916 at affordable.
Are you Looking for Vendor Management Services to interact with Technology Vendors?
Perhaps you're in a position where you don't understand all the tech talk. Who is responsible for Technology Vendor Management for your Business?
Evaluate Race Computer Services to Effectively Manage your Vendor Interactions or relationships.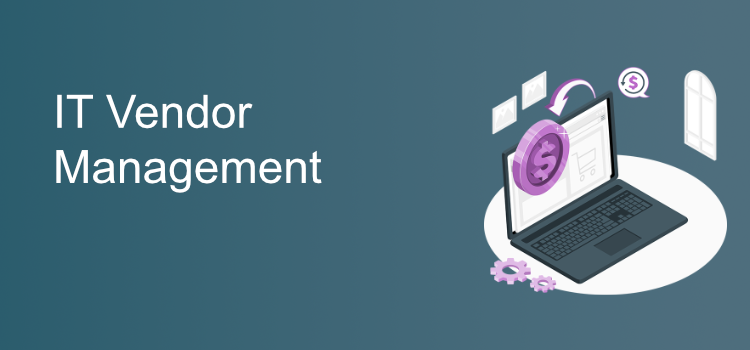 Technology Vendor Management can be A Big Help for a variety of reasons.
Sometimes businesses may not have a lot of computer problems, but perhaps they have a phone system, an internet service provider, a website, and a cloud-hosted SAAS application for their record management. Sometimes it's a bit of an unnecessary hassle to deal with these tasks, especially if you're not 100% sure of the technical details involved with your DNS server's IP configuration- or another technical detail that might help you speak to the customer service agent.
In other instances, you may have a scenario where different vendors need to be interacted with, or even selected. If you need to select a vendor for a Security Camera Installation project in Descanso CA, 91916, and you're not sure of the technical details surrounding the installation, or the service providers in question- selecting a vendor is going to be a difficult process. You may not be equipped with the resources to handle technical requirements for the selection or management of another external service for these interactions.
These are two examples of scenarios vendor management services in Descanso CA, 91916 would assist you with. Additional areas where vendor management could help- IT Vendor management would be the management of anything that might fall under the IT or Technology Related Services category, so it's a wide range of areas. This might be your internet service provider, a VOIP company, your software company, or hardware and software suppliers.
Race Can Help You with IT Vendor Management Services:
If your business is looking for a new service provider:
We can come in as a neutral party to help your business select an appropriate vendor, or the fit from a group of proposals. We can ask technology-faceted questions and ensure that you're getting respectable prices and value based on the estimates you're receiving. If the project is large, we can help interact with those vendors on an extended basis, as part of a technology consultation service in Descanso CA, 91916.
If your business just needs interaction with existing vendors:
Let's say you've encountered an event that puts your business in a position where you needed help with existing vendors. Our Managed IT Services in Descanso CA, 91916 include vendor management services. It's an all-inclusive support program. This is a value-added service that makes it easier for your business to make the right technology-related decisions. If your Internet service provider is supplying you with a router with sub-par cybersecurity we will let you know about it.
In large enterprises, the Chief Information Officer (CIO) has the responsibility of applying appropriate technology decisions to the technical infrastructure as well as managing technology vendors your company might deal with. In companies without a CIO, you might have a regular IT person who bills you per hour. This person is not always proactive enough to be trusted as a reliable IT partner in Descanso CA, 91916, which is oftentimes not intended by the service provider; however- technicians don't usually have a proactive spectrum and behaviors and your business can become subjective to the results created by these tenancies.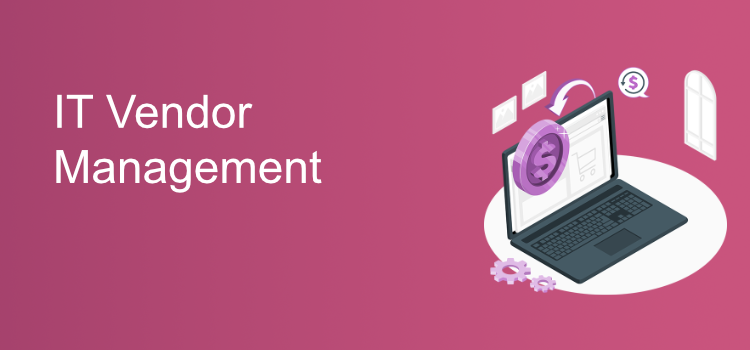 Examples of Technology Vendors we can interact with:
Interaction with New Vendors.
Line of Business application. We can negotiate on your behalf, in cases where it would be helpful.
Internet Service Providers. We will make sure to document all of your information related to internet services such as your DNS information, whether or not you have static IP addresses, and more
Phone service companies. We can make sure your phone company is doing what it should be doing.
Niche Market Technology specialists such as programmers
Ongoing Management- and Vendor management process:
Effective vendor management can provide your business with a competitive advantage and cost savings. This is because it will provide insight and details. Vendor performance management in Descanso CA, 91916 can provide results from vendor performance indicators (according to your preference) in order to make an assessment of the vendor relationship health. Vendor performance can fall in cases where vendor management activities are neglected. This can provide your business with a competitive advantage and cost savings
Do you need a Reliable IT Service to just manage your Vendors?
In many cases- businesses don't need a specific external person JUST to manage vendor relationships. However, in cases where they do- we can help. We can still provide consulting on those aspects of your technology in Descanso CA, 91916. We do include vendor management in our standard managed services. Or we can integrate vendor management into VCIO consultations- as a secondary service delivery method. This can help lower pricing for third-party vendors, establish service excellence (through vendor management), control costs in different ways, and help design an effective vendor management strategy.
IT Vendor Management Services Versus Managed IT Services:
Managed IT Services and IT Vendor Management Services (might sound like a tongue twister if you say it 3 times), but they are not mutually exclusive services. Vendor Management Services can be a tenant of a Managed IT Services Agreement. Vendor Management is usually more often a tenant of a Managed Services Program ( or a tenant of an IT-Consultation service) rather than a service being offered as an independent service.
Is Race Computer Services the Professional IT Service Provider to supply our business with Vendor Management Services?
With many service providers in the market- it is difficult to honestly say that we are "The Professional IT Service Provider for Vendor Management." However- we are cost-effective, trustworthy, and reliable. Additionally, we strive to provide a competitive total overall value for all the services we offer.
Additionally, we provide Trusted IT Consulting Services for Small Business in Descanso CA, 91916. Furthermore- we have experience offering managed services for large businesses as well as small businesses nationally. Think of Race Computer Services as your IT Strategy Partner. Properly run IT departments rarely run into emergency support fees, and their employees also have more productive workdays.
If you're ready to take the next step, there is no obligation:
Contact us today using the method of contact that suits you. Tell us more about your business and the services you're looking for. Provide a few details regarding the services that you're looking for. Our team will review your information and get back to you with pricing in a timely fashion.
Frequently Asked Questions
The answer is- it depends; usually. Vendor Management is Typically offered as a tenant of a Managed IT Services program.
Race Computer Services can supply vendor management services and we are equipped to supply vendor management services in any configuration that aligns with your business requirements. Vendor Management services are typically offered as a tenant of a managed service, and they're offered through our direct team. Onsite services are more often configured with members of our service distribution network. In either case, we are trying to price out a solution service that aligns with your needs and pricing requirements.
We provide Vendor Management Services for Larger Scale Businesses more than Small Businesses. This is because Larger businesses seem to need more Vendor Service Management related work. We can accommodate Large businesses without any issue.