Microsoft Intune Administration Services in La Mesa CA, 91941
Hire Race Computer Services Intune administration service Providers in La Mesa CA, 91941 for Microsoft Intune Benefits.
Are you looking for a Trusted Microsoft InTune Service Provider to help your Business with Microsoft In-Tune, or Mobile Device Management?
Partner with Race Computer Services as your Trusted In-Tune Consulting Service Partner for your Enterprise Mobility Management(EMM). We Support In-Tune and can help with Mobile Device Management.
Microsoft Intune Opens up a World Of Communication Enhancements and Efficiency to Businesses via Mobility Management:
InTune Enables Mobile Device Management
Microsoft Intune will allow you to enroll and control all employee devices in La Mesa CA, 91941. Depending on how your organization issues devices, you can adjust the settings in Intune to allow you to have control over all settings, features, and security.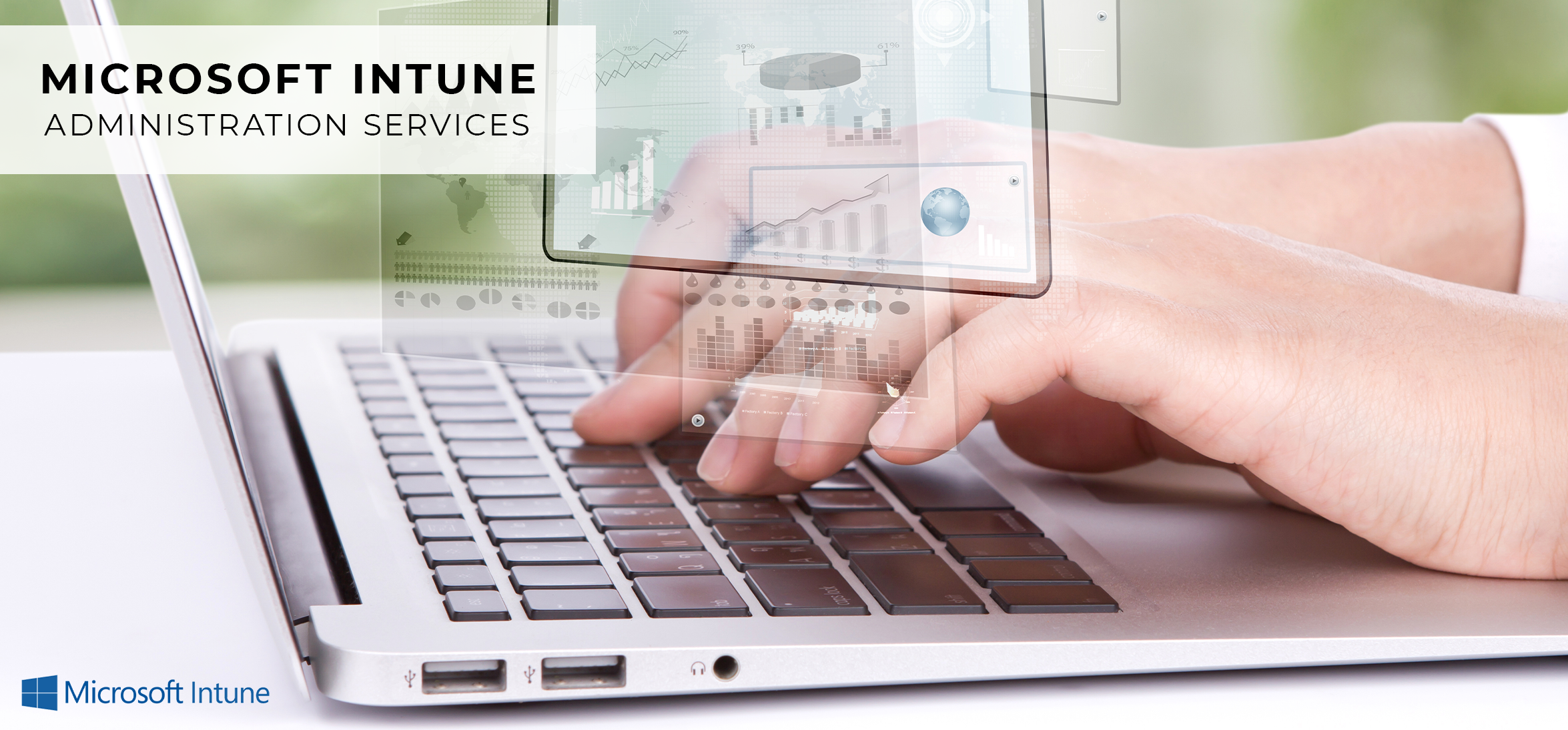 Application Management via Microsoft Intune
Microsoft Intune is designed to protect organizational data at the application level through app protection policies.
Increase Information Security and Compliance with Microsoft Intune
Microsoft Intune can integrate with Azure Active Directory. In this scenario, your organization will require mobile devices in La Mesa CA, 91941 to be compliant with your organization's standards - defined in Intune prior to allowing access to network resources. This isn't very difficult to set up, and we can set this up for you at no additional cost if you're a Fully-Managed or Co-Managed IT Support Client.
Depending on your organization's security compliance requirements-you can define your set of rules within Intune to lock down certain services for a specific set of users and devices.
Intune is part of Microsoft's Enterprise Mobility + Security (EMS) suite. Intune coordinates with Azure Active Directory (Azure AD) to identify who has access to this application and what they can access. In addition, it integrates with Azure Information Protection for data protection in La Mesa CA, 91941. It can be used with the Microsoft 365 suite of products.
For example, you can deploy Microsoft Teams, OneNote, and Endpoint to your mobile devices. This allows the employees in your organization to be productive on all of their devices while keeping your organization's information protected.
Microsoft Intune Features
Device Management
Application Management
Compliance and Conditional Access
Solve Common Business Problems Intune Solves
Define Your Own App Protection Policies
Remotely Managed Devices
Monitoring Reports and System Logs
Task Creation and Management
Microsoft Intune Benefits
Using Microsoft Intune in La Mesa CA, 91941 will enable us to provide your organization with the flexibility it needs to control and safeguard your critical data, regardless of the device. Due to its cloud-based nature, Intune can work to secure iOS, Windows, and Android devices from one single mobile solution.
Microsoft Intune benefits:
Data Encryption
Mobile Device Tracking
Password Enforcement
Device Inventory
Remote Data Wiping and App Distribution
MDM for Office 365 vs. Microsoft Intune
Microsoft currently offers two mobile device management solutions: MDM for Office 365 and Microsoft Intune in La Mesa CA, 91941. While these products are similar, there are key differences between them that can sway your decision.
Microsoft Intune
Alternatively, Intune provides both mobile device management and mobile application management solutions. This ensures that your corporate data is not only protected in Office 365, but in all applications where this data exists. Using Azure Active Directory and the Intune portal in La Mesa CA, 91941, you can deploy, configure, and manage applications, as well as wipe devices or specific applications in case your employee loses their device. Intune is included with a variety of Microsoft 365 licenses as well as a standalone license and includes more policy settings than MDM for Office 365, such as policies to configure settings, updates, applications, and more.
Move to Modern Management
User computing is undergoing a digital transformation. Traditional IT focuses on a single device in La Mesa CA, 91941, a manual platform. In comparison, the modern workplace uses a variety of platforms that are user and business-owned. Users can now work from anywhere with Intune.
Microsoft Intune Requirements
Intune has a variety of system and administrative requirements. First, all users that are required to have their devices managed must have an Intune subscription via a standalone license or another license that includes Intune. Additionally, the person in charge of deploying and managing Intune in La Mesa CA, 91941 must have a global administrator or Intune service administrator role assigned to them. Having Azure Active Directory set up is not necessarily a requirement, however, it is highly recommended, as it will automate the process of adding users and groups within Intune.
How to get started with Microsoft Intune?
If you've made it this far, it's probably time to submit your information in the form on the side! To get started, you first need to ensure that you have purchased the appropriate licenses and have complied with the requirements above.
Once that's done- you'll need to configure your company's domain name with Intune, then use Azure Active Directory to sync existing users/groups with Intune. Once your users in La Mesa CA, 91941 are added to Intune, you can assign them licenses, giving users permission to use Intune. From here, you can begin adding applications, configuring, and enrolling devices as needed.
Are we the Professional Microsoft Services Provider for your Microsoft Intune Administration or Microsoft In tune Consulting Services and Support?
With so many service providers out there- it is hard to honestly say that we are "The Professional Microsoft In-Tune Services Company in La Mesa CA, 91941." However, we strive to be a competitive, and reliable service provider by offering a unique total value proposition with all of the services we offer.
We are a nationally recognized Microsoft Partner- and we also provide Microsoft Share Point Consulting effectively in La Mesa CA, 91941, the right way at a reasonable price point. When you evaluate cost, response time, reliability, knowledge across the board, efficiency, and effectiveness- you will see that we are priced very competitively. Collectively, our tech team in La Mesa CA, 91941 covers all areas where small to medium-sized businesses may rely on their IT partner.
If you're ready to take the next step, there is no obligation:
Contact us today to learn more about how our Intune Support and Administration Services can benefit your business. Feel free to reach out using the method of communication you prefer.
Fill out the contact form on the right, submit your information- or call the main number. One of our experienced team members in La Mesa CA, 91941 will discuss your project with you. We will provide you with a project quote and details in a timely fashion.
Frequently Asked Questions
Microsoft Intune is a Mobile Device Management (MDM) and Mobile Application Management (MAM) Cloud-Service. Through Microsoft Intune, you can control how your organization's devices are used, including tablets, laptops, and mobile phones.
Intune is part of Microsoft Endpoint Manager and it can integrate with Azure Active Directory and Azure Information Protection.
Source: https://docs.microsoft.com/en-us/mem/intune/fundamentals/high-level-architecture
We don't require a longer-term support contract in order to supply a business with Intune Administration services, but extended-term service agreements can help us provide a lower price-point to our clients.
Microsoft Intune Administration Sophistication doesn't change based on the size of the organization using the services. Intune is a commonly used product in Technology environments that larger-scale organizations use on a regular basis. Race Computer Services is equally equipped to support Intune Services for businesses of all sizes.
Yes, Race Computer Services is a recognized Microsoft Partner Organization. You can trust us to perform your Intune Administration services without any concerns.